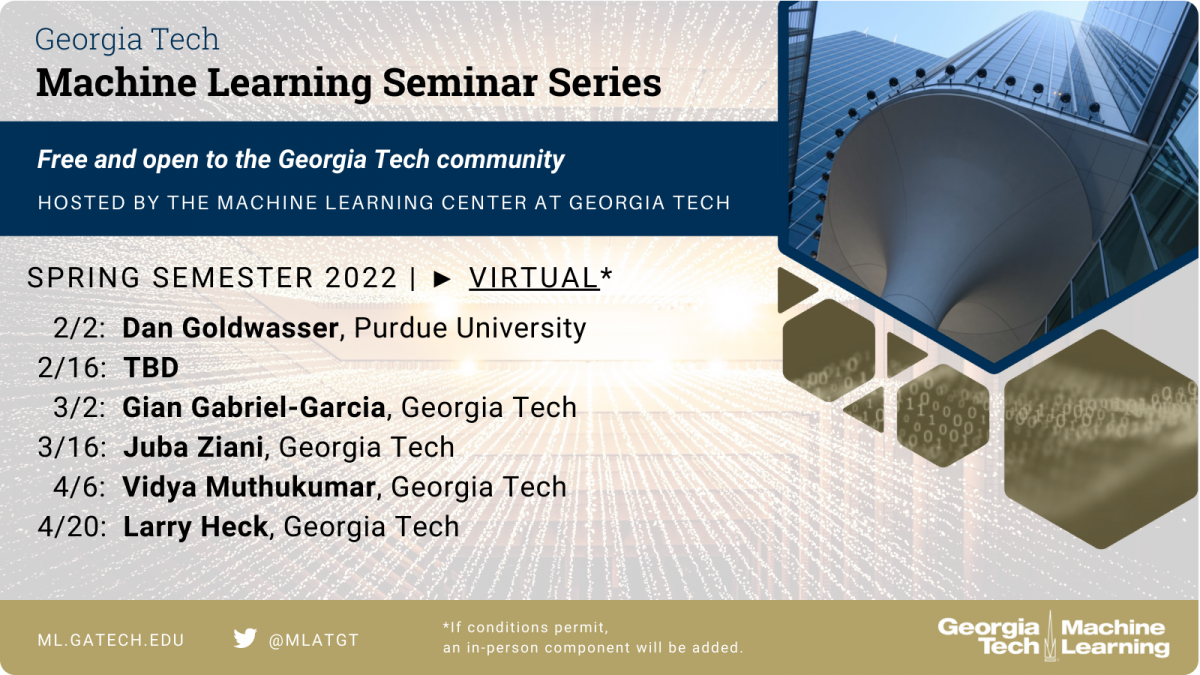 The Machine Learning Center at Georgia Tech hosts a weekly seminar series featuring guest speakers from around the world with varying backgrounds in robotics and automation. Seminars are held on Wednesdays at 12:15 p.m. Please consult each calendar event for the location.
IRIM, an affiliated ML@GT center hosts seminars on Wednesdays at 12:15 p.m., alternating weekly with ML@GT's schedule.
ML@GT's seminar series is video recorded and housed in Georgia Tech Library's SMARTech repository.
2/2: Dan Goldwasser, Purdue University
2/16: TBD
3/2: Gian Gabriel-Garcia, Georgia Tech
3/16: Juba Ziani, Georgia Tech
4/6: Vidya Muthukumar, Georgia Tech
4/20: Larry Heck, Georgia Tech